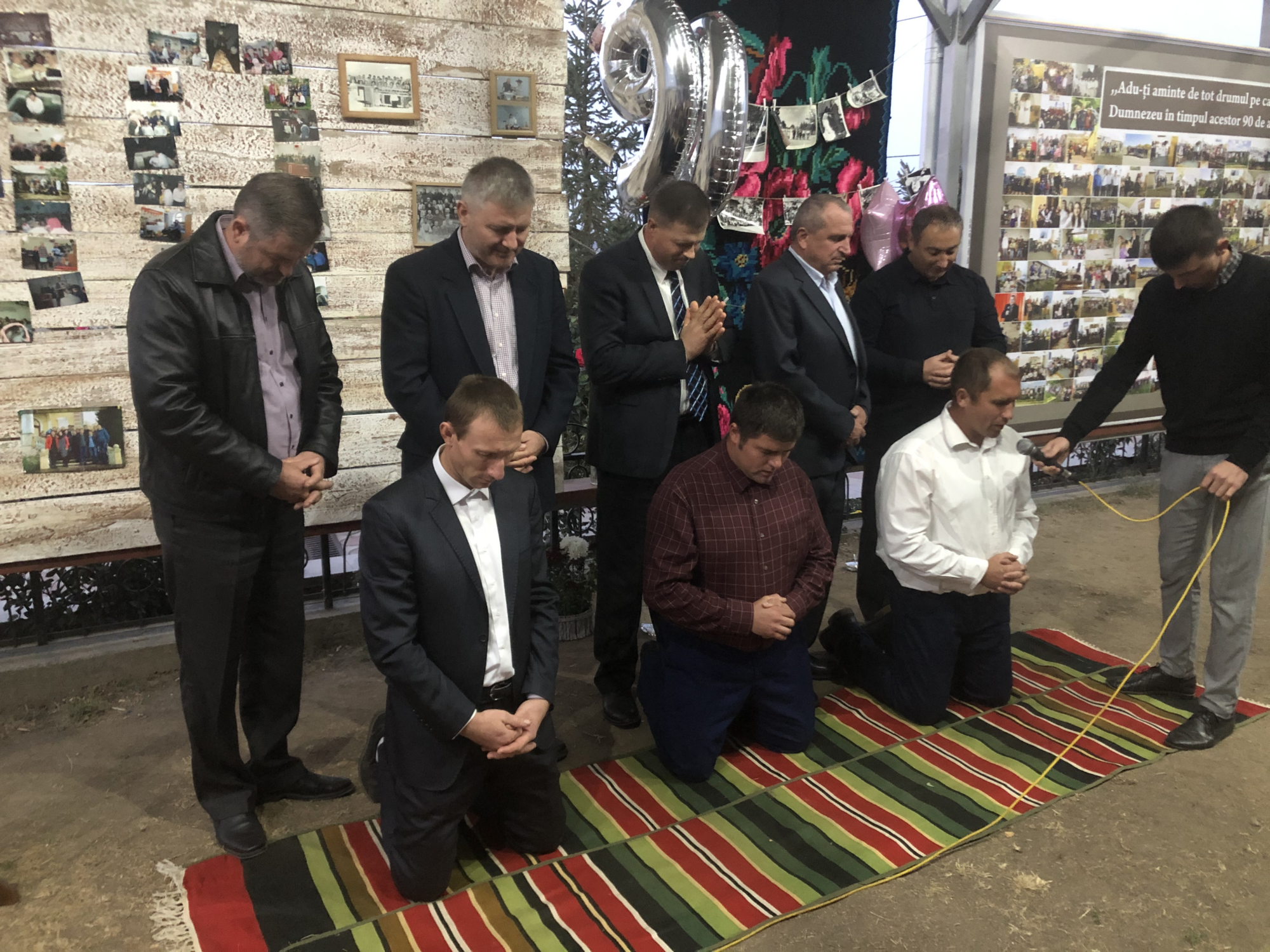 HeartCry missionary Igor Serement recently recovered from the Covid virus. He and his wife, Marianna, have faithfully served the local church faith family of Philadelphia Church in Anenii Noi, Moldova for many years. This past month, he shares his experiences in the community:
With God's help, on October 11th, we ordained two deacons and a pastor in the church in Cioburciu (the largest church in our Community). There is another church in the community that doesn't have a pastor and we are going to start the ordination process there as well. There had been some conflicts in this church, but things are better now.
I attended the funeral of the oldest pastor in our community. He was 88 years old. He served the Lord for over 40 years in his native village. He fought faithfully for the truth of the Gospel, which was attacked by the Soviets, other religious movements or carnal Christians from the church over the years. He was hit and insulted, but stood firm since 1970 until 2003, until a younger pastor took over. A young man that took care of him said, "Every time I visited brother Luca he urged me to pray. Sometimes I would go out to get some firewood and when I came back, he would say, "Let's pray!" Then I went out for something else and when I came back, he would say, "Let's pray!" He loved to pray!
On October 25th, I had the blessing of preaching at the "Gospel Voice" Church in Stefan Voda. This is the main city of our county where there has been no evangelical church for a long time. God called brother Pavel Vaculovschi to plant a church in this city and now there are 25 members in congregation. They also have a mission point in Volintiri. They have started building a church and another facility for the church ministries.
Spiritual Growth and Evangelistic Visits
Grigori and Efrosinea were visited this month. They are old and have no one to take care of them. Most of the old people experience the same situation. Their children left them a long time ago and now they try to live doing what they can. They have had several goats and would promise to come to church, but only she would. She has come every Sunday this month. When visited, she is asked if she enjoyed the church services. and with tears in her eyes, she says she enjoys everything including the Word and the songs. Then she shares, "I tell Grigori to come with me. And now that he doesn't have the goats anymore, I'll bring him to church with me."